You've decided you'd like some bathroom furniture, and you've made the choice between fitted and freestanding. So now comes the question: what material is best? Are there advantages and disadvantages to each type of material, or does solid wood, the clear leader in terms of expense, lead the market on quality too?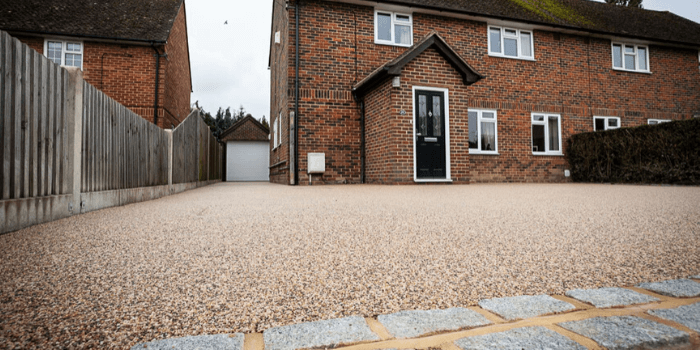 The construction materials you're  local resin installers likely to encounter while weighing up your bathroom furniture alternatives are MDF (Medium Density Fibreboard), chipboard, plywood, and of course a range of species of solid wood.
MDF is a manmade material constructed from wood fibres which are glued and pressed together to form a board. These boards are manufactured in a range of thicknesses, have a smooth finish, and are easily covered in laminate or painted. There is almost no wastage of wood in its construction, which makes MDF an environmentally friendly joinery material. Bathroom furniture manufactured from MDF will be solid and heavy, and, importantly, will have a laminated or veneered finish to protect the interior from the moist conditions in the bathroom, which would otherwise cause the units to swell and warp.
Chipboard, also known as particle board, is another composite material, manufactured from wood particles bound together with a synthetic resin. Cheaper, denser and more uniform than solid wood or plywood (though less so than MDF), it is not particularly attractive in appearance, but will usually be finished with a wood veneer. Its construction means that, again, it is prone to soaking up moisture, so it cannot be used uncovered by veneer for bathroom furniture. It is similar to MDF in its environmentally friendly qualities, as it makes full use of every bit of wood, minimising waste.
Plywood is constructed from thin sheets of wood. Used as an alternative to solid wood, it is both cheaper and highly resilient – it's made by gluing together layers, or plies, of wood with the grain of each at right angles to the last to increase its overall strength, and with an odd number of plies to minimise the potential for warping. It is a structurally sound and inexpensive means of creating bathroom furniture, although it has the same inherent barrier to longevity that exists with any veneered material: that of limited capacity for repair.
Wooden veneers can be used to coat any manmade material to give a beautiful finish which can sometimes even be mistaken for solid wood – but if the veneer becomes damaged, your scope for fixing the problem will be limited. Veneers are by their nature thin and if you try to sand away a deep scratch or a water mark, you may soon find that you've sanded away the whole veneer.
Solid wood is a strong, workable material which has a beautiful, natural finish. Different woods will each lend a different colour, texture and character to a piece of furniture; although each will vary in price, most solid wooden bathroom furniture is generally considered to be expensive. As a natural resource, it is renewable: most companies will replant a number of trees for each one they fell: you should try to ensure that your wooden furniture is made from material sourced from well managed forests. Highly appropriate for 'statement' bathroom furniture, the use of solid wood in the bathroom can be limited where a piece comes into direct daily contact with water. A wooden washstand, for example, may need a stone or marble top: a wooden top will easily become marked by water unless it is coated in a water resistant stain or varnish and you are rigorous both in maintaining this protection and in drying up any pools of water which collect on the surface. If damage does occur, however, it is correctable: water marks, scratches and even gouges in the surface can be sanded out and the wood re-finished, returning the item to its former glory.
So, what are our conclusions? Well, it all rather depends on your preferences. Solid wooden bathroom furniture, cared for properly and combined where necessary with other more water-resistant materials, will last a lifetime and will bring life and warmth to your room. Indeed, starting out with a second hand or antique piece will add character to the bathroom from the outset. MDF, chipboard and plywood bathroom furniture will be less long lived, but will still last for many years if treated well; they have the advantages of being more economical to replace, and of being available in a wider variety of finishes, many of which may better suit a contemporary bathroom.